DG0OPKs HOMEMADE SSPA WITH 2 x SD2942
(short description of the modules - not complete yet)
THE CONTROLLER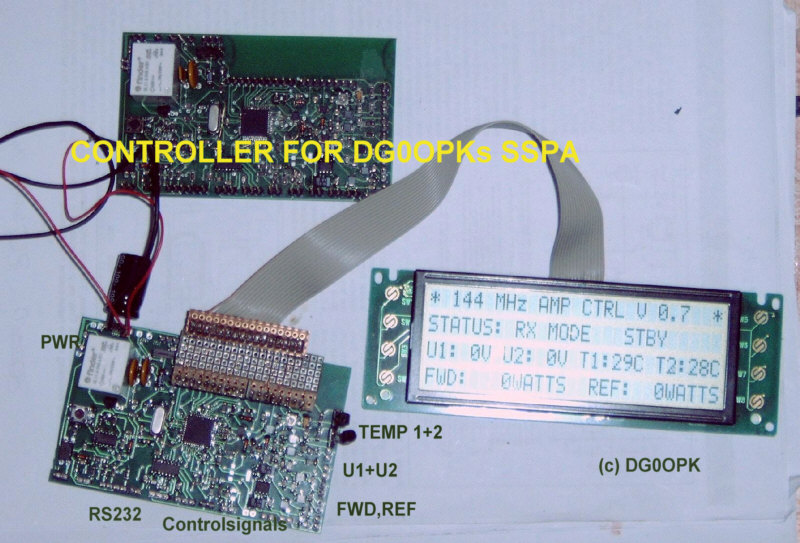 THE CONTROLLER USES AN ATMEL ATMEGA32. IT REALIZES THE MEASUREMENT OF PSU VOLTAGES,
FORWARD AND REFLECTED POWER, TEMPERATURES AND ALL THE SWITCHING FOR THE
SECURITY SIGNALS (PROTECTION OF TRANSISTORS) AND THE SEQUENCER FUNCTION.



THE SWR PROTECTION CIRCUIT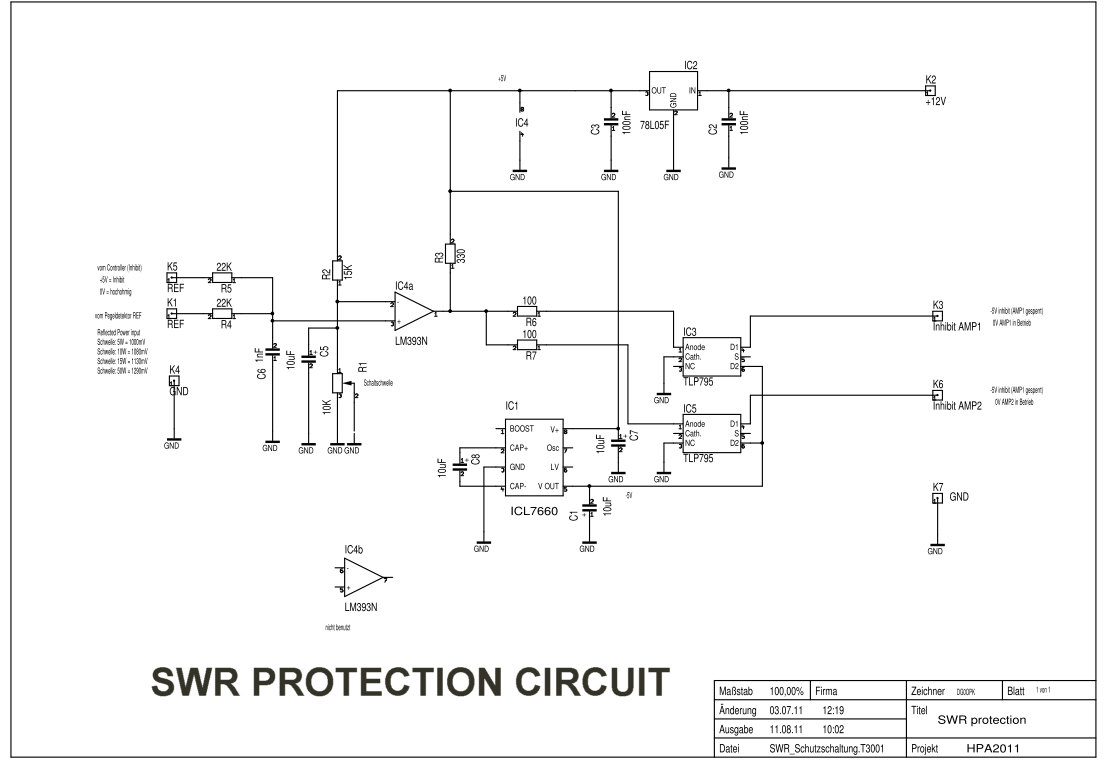 THE SWR PROTECTION CIRCUIT GENERATES -5V SIGNALS FOT THE INHIBIT OF THE RF-POWERMODULES.
LM393 ACTS AS COMPARATOR FOR THE SWR SWITCH-OFF POINT.


THE RF-LEVELDETECTOR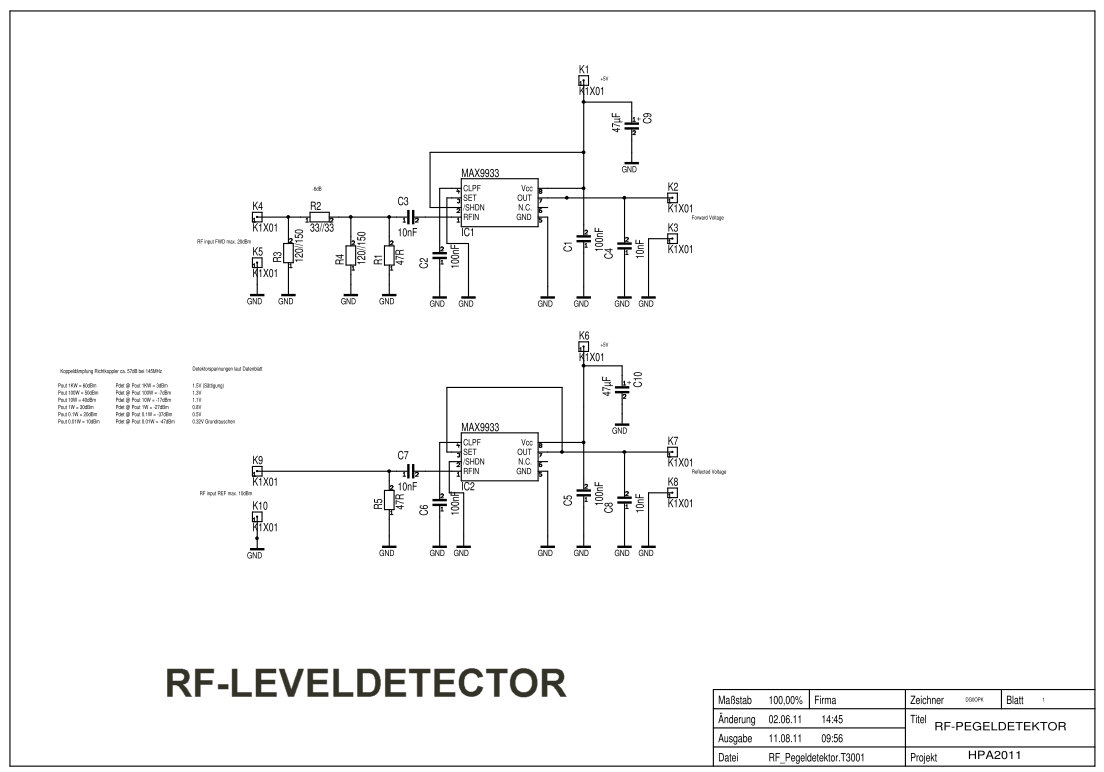 THE RF-LEVELDETECTOR USES THE MAX9933 FOR GENERATING AN DC-LEVEL
WHICH IS DB-LINEAR FOR FEEDING THE ATMEGA CONTROLLER.
THE UPPER CHANNEL IS FOR FORWARD POWER SIGNAL.
THE LOWER CHANNEL IS FOR THE REFLECTED POWER.
THE LOWPASSFILTER

THE OUTPUT LOWPASS WAS DESIGNT USING THE ELSIE FILTER DESIGNER.
HERE IS THE CIRCUIT AND THE SIMULATION.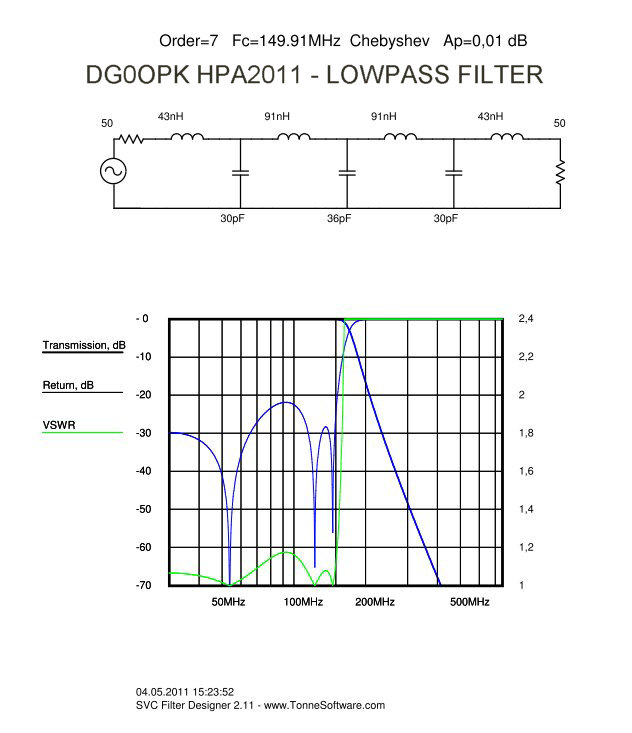 AN PICTURE WITH THE USED COMPONENTS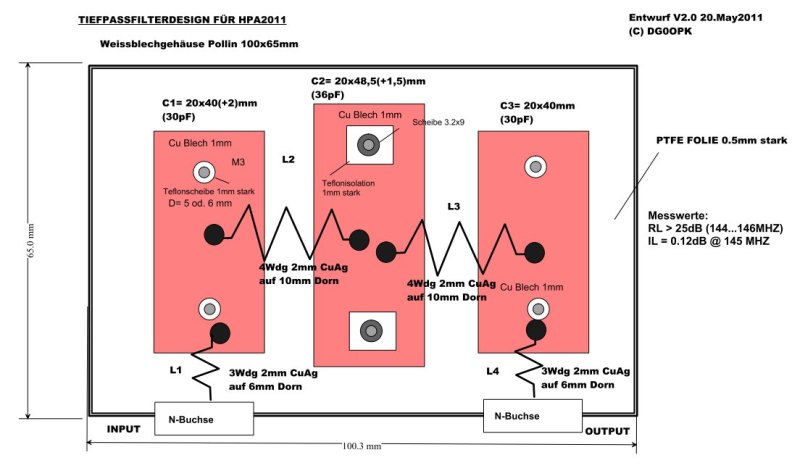 AND A INSIDE VIEW OF THE FILTER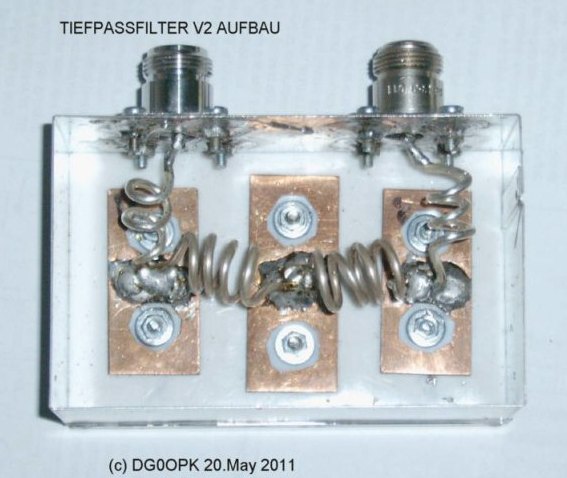 THE LOWPASSFILTER GIVES THE FOLLOWING RESULTS ON THE NETWORKANALYZER



INSERTION LOSS @ 145MHz < 0.12dB




RETURN LOSS @ 145 MHz > 25dB




INSERTION LOSS @ 288MHz > 55dB


INSERTION LOSS @ 432MHZ > 50dB



INSERTION LOSS > 500MHz and < 1GHz > 50dB