DG0OPKs WIDEBAND ACTIVE RECEIVING T2FD ANTENNA
my goal for this work:

The T2FD antenna
often named as the "forgotten antenna" is a terminated folded dipole
antenna with low noise and wideband characteristics.
So it can be ideal used as receiving antenna for the shortwave bands.
I use for my activities in shortwave monitoring WSPR, JT65A, PSK31 an homemade T2FD Antenna
at about 5m over ground and 11m long.

With this size the antenna is useable for the short wave bands from 60m to 6m.

Because of the use with more than one receiver i put an low noise , high IP active preamplifier to the feed point.
This gives some more signal especially on the higher frequencies above 14MHz.
THE ACTIVE PREAMPLIFIER ON THE FEED POINT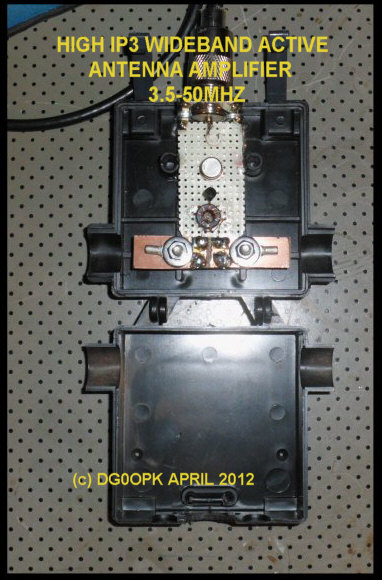 CIRCUIT OF THE USED AMPLIFIER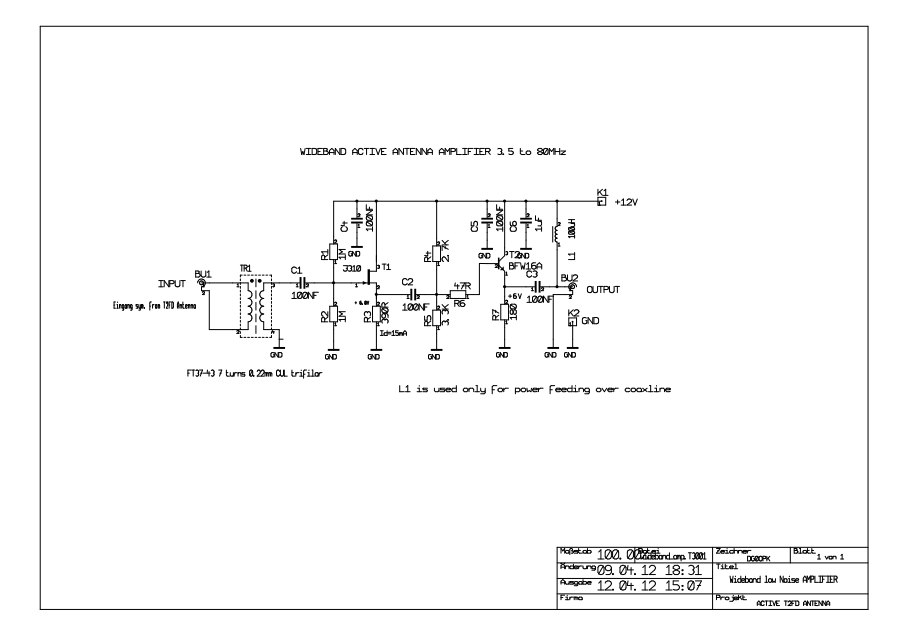 If you need more information please write an email

last change:12.april 2012 (DG0OPK)